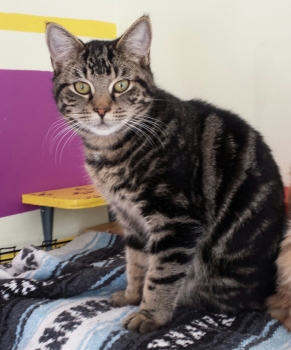 Age: Youth up to 1 year
Gender: Male
Size: Medium 7 to 12 lbs
Breed: Domestic Short Hair
Klein is a shorthaired boy born in June of 2013. A kitten through and through, he is playful, curious, fun loving, happy, and always looking for a new adventure! He really enjoys being around people, loves other cats, and is always eager to introduce himself to new visitors. Come by and introduce yourself to this snazzy, mackerel-swirled love bug.