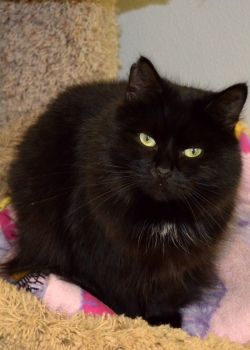 Age: Adult 1 to 8 years
Gender: Male
Size: Medium 7 to 12 lbs
Breed: Domestic Long Hair
Born around November of 2010, Carl had been hit by a car when he was found. While he suffered no lasting injuries, he does carry himself like a cat with a story to tell. He gets along very well with other cats, and has warmed up nicely to the Staff. Give Carl a little time to earn your trust, and he will reward you with his loyal companionship.