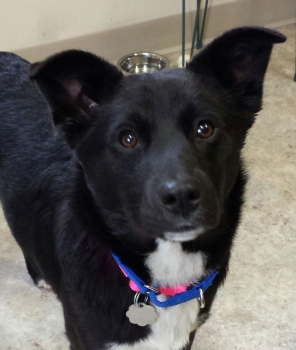 Age: Youth up to 1 year
Gender: Female
Size: Medium 26 to 50 lbs
Breed: Border Collie Mix
Cricket and Sparkle are six-month-old Border Collie mix pups awaiting their forever homes. Because they had very little socialization prior to arriving at the Shelter, we are just now starting to see those inner sparks. They are both walking well on a leash and excelling at their house training skills (Collie smarts). Playful and as cute as can be, Cricket and Sparkle are like open canvases waiting for you to add a brush of color and life. Together, or as one, they'll be lots of fun.