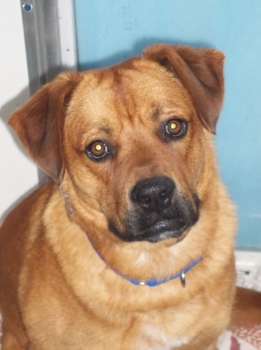 Age: Youth up to 1 year
Gender: Male
Size: Large 51 to 100 lbs
Breed: All-American Breed Mix
Hi there, my name is Duke, and I'm a one year old All-American Breed mix. They tell me that I'm as tough as I am sweet. See my past is a little sad because I was abused. Despite all of that, I do love people, children, and other dogs—but sometimes I get a little nervous around men. Everyone at The Ark is so nice and they tell me that I'm going to have a new, loving home soon. I really like going for walks, playing ball, and rolling around in the snow. I'm Duke, and I'm a lover, not a fighter.