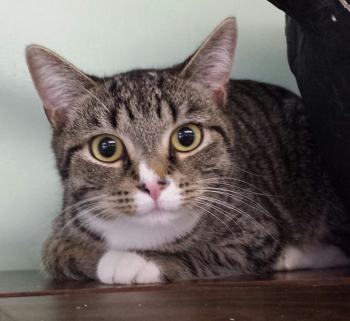 Age: Youth up to 1 year
Gender: Female
Size: Small 0 to 8 lbs
Breed: Domestic Short Hair
Born in October of 2013, Savanah is a black-and-brown Tabby with touches of white. A real baby, she loves to cuddle and be held, finding that perfect little nook in your arm to snuggle. She's so petite and cute, how can you resist her?