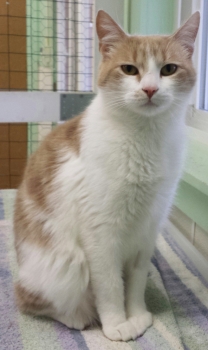 Age: Adult 1 to 8 years
Gender: Female
Size: Medium 7 to 12 lbs
Breed: Domestic Short Hair
Let me introduce myself—my name is Luna and I was born in March of 2012. I am very outgoing, playful, and get along great with all of the other cats. I just wish I could find a home of my own where I can curl up with my favorite person and fall asleep listening to the birds outside…ahh, I'm daydreaming again.