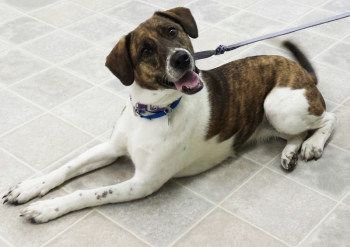 Age: Adult 1 to 8 years
Gender: Female
Size: Medium 26 to 50 lbs
Breed: Hound Mix
My name is Sadie, but I'm fondly referred to as Sadie Belle. I am a Hound mix and will be two years old on June 17th. My first home was with an older person who couldn't keep up with me. She loved me dearly, but I would knock her down unintentionally while playing. I love everyone who I meet, but I do go a little over excited sometimes. I also love to go for nature walks, and car rides too. What do you say we get together soon? I'll be waiting.