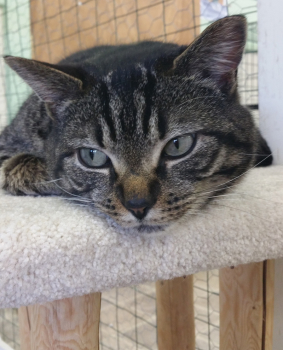 Age: Adult 1 to 8 years
Gender: Female
Size: Medium 7 to 12 lbs
Breed: Domestic Short Hair
They call me Fria, and I'm a little over a year now. I was found alongside of the road on a frigid winter morning—I was starving and had been eating trash from a dumpster. I've put on some weight and have a clean bill of health, so I'm ready for my next life. They say I'm kind of sassy, but I think that's a good thing. I guess I am a little rough around the edges, but I had to be. Inside, I want what every other cat around here wants…to be loved.