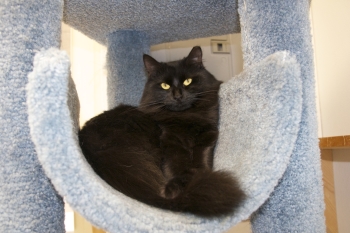 Age: Adult 1 to 8 years
Gender: Male
Size: Medium 7 to 12 lbs
Breed: Domestic Long Hair
Muffy is a shy black longhair who wants to be loved. Although he is shy, he comes around quickly with a little patience. He loves to have his neck scratched. He will try to hide and avoid being touched but if you can get your fingers to his neck for some scratching, he's yours. Take him home today!