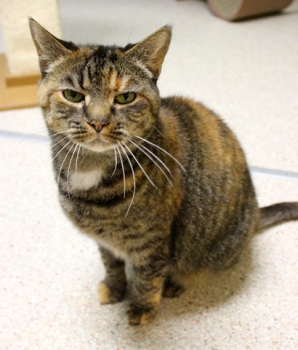 Age: Adult 1 to 8 years
Gender: Female
Size: Medium 7 to 12 lbs
Breed: Torbie
When her owner fill, eight-year-old Torbie, Moxie, arrived at the Shelter with four other housemates. They have since been adopted, yet Moxie still waits. She's very easy going, but does like to keep to herself, so she's often over looked. Once you get to know her, Moxie will seek your love and attention, and will give it back in return.