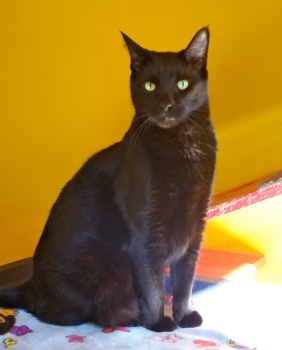 Age: Adult 1 to 8 years
Gender: Male
Size: Medium 7 to 12 lbs
Breed: Domestic Shorthair
Born in May of 2009, Lycon is a handsome, black Shorthair with blazing green eyes. A very outgoing cat with all of his feline friends, Lycon is very popular in his community room. When nothing else is going on, he will entertain himself or sit on the windowsill and take in the world outside. Friendly and affectionate, you can't help but like, Lycon.