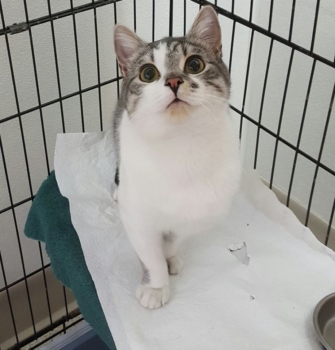 Age:
Gender:
Size:
Breed:
Melman
Age: under a year
Male, Neutered
Melman is a very energetic little cat. He's very talkative and gives his opinion whenever he feels necessary. Melman is iffy with some dogs, so a home without dogs would be best. Due to health issues, he's smaller than most cats his size.
For more information about Melman please message us or call the shelter!
Come and meet Melman today!