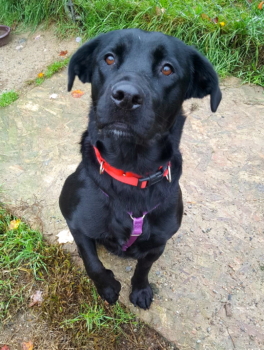 Age: Youth up to 1 year
Gender: Female
Size: Large 51 to 100 lbs
Breed: Rotweiller/Lab Mix
Meet Jilly Bean. Jilly is a very loving, 10-month-old Rottweiler/Lab mix. She weighs 75 pounds and has a smooth black coat. She adores kids and loves almost everyone she meets, but has exhibited a high-prey drive and may not be compatible with other pets in your household. Ideal for an active, one-pet guardian, Jilly is ready to add some love and excitement to your life.