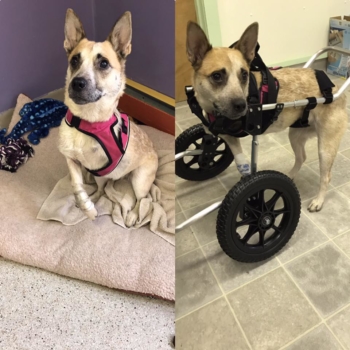 Age: Adult 1 to 8 years
Gender: Female
Size: Medium 26 to 50 lbs
Breed: Australian Cattle Dog
Millie
Age: 3 years
Female
Australian Cattle dogA super sweet girl, she loves to have all the attention on her. Cuddling is one of her favorite things and butt scratches are the next. Her disability definitely doesn't slow her down. Millie enjoys going outside and laying in the grass or snow.