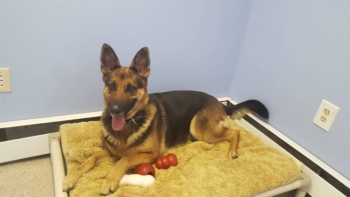 Age:
Gender:
Size:
Breed:
Pinky
Age: 2 years
Female/spayed
German Shepherd

If you're looking for an energetic and playful furever friend, Pinky is just that and more. Her personality shines through as soon as you lock eyes with her. She loves people and likes other dogs. Being only two, she does have hip displaysia in both hips.
For more information on Pinky, please call The Ark.
Come in and meet Pinky today!