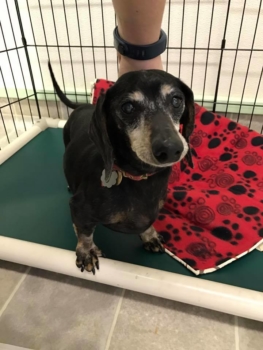 Age:
Gender:
Size:
Breed:
Sierra
Age: 15 years
Female/spayed
Dachshund

Not a fan of having her picture taken, but she loves to be around people. She's full of energy, you'd never think she was 15. She does have some incontinence issues.
For more information on Sierra, please call The Ark.
Come meet sierra today!