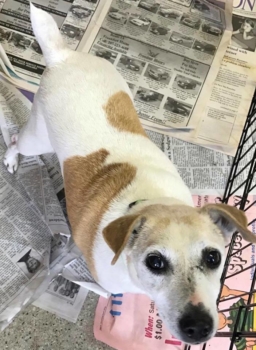 Age: Senior 8+ years
Gender: Female
Size: Small 0 to 25 lbs
Breed: Jack Russell
Olivia is a very talkative little girl! She loves to be outside and hanging out with you. She is good with other dogs as long as there is no cage or fence in between them. She does not like to be picked up, but is good with being leashed! Olivia would do best in a home with no small/young children or cats.
Come and meet Olivia today!