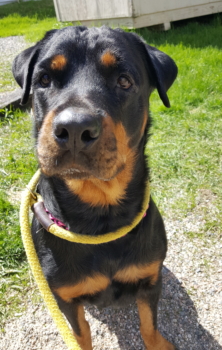 Age: Adult 1 to 8 years
Gender: Female
Size: Large 51 to 100 lbs
Breed: Rottweiler

Beauty is good with other dogs but not cats. She is very loving and sweet and enjoys to go outside and play. She is very active, so a home that is active would suit her best!
Come and meet Beauty today!