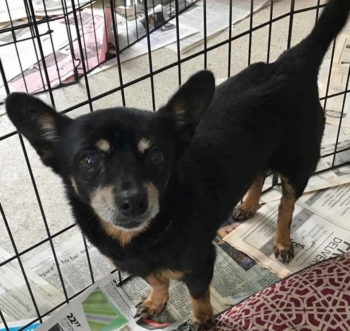 Age: Adult 1 to 8 years
Gender: Female
Size: Small 0 to 25 lbs
Breed: Chihuahua Mix
Thumbelina likes to be the princess. She enjoys going outside and running around. She doesn't always enjoy being on a leash, so a home with a fenced in area is ideal. Thumbelina would do best in a quiet, child free home and as the only pet.
Come in and meet thumbelina today!Thumelina