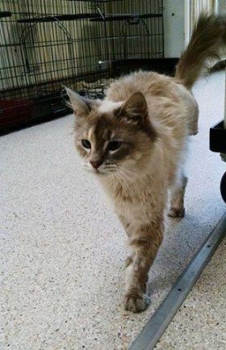 Age: Youth up to 1 year
Gender: Female
Size: Small 0 to 8 lbs
Breed: Ragdoll/Siamese
This beautiful girl was picked up as a stray. She was suffering from an old injury that required having her hind leg amputated. Isadora is healing nicely and learning to get around quite well. She is very affectionate and seems to do well with other cats. Isadora would love to find her forever home but would need to be an indoor cat ONLY.