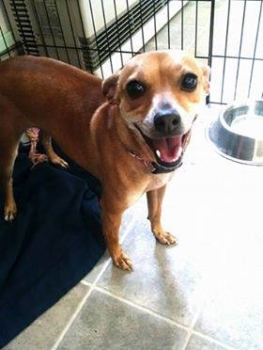 Age: Adult 1 to 8 years
Gender: Female
Size: Small 0 to 25 lbs
Breed: Chihuahua/Terrier Mix
Shay is a very sweet girl who is full of energy and just wants to run and play. This happy go lucky little girl is very affectionate and loves getting her belly rubbed. Shay seems to be okay with other dogs, but does like to put chase to the cats.