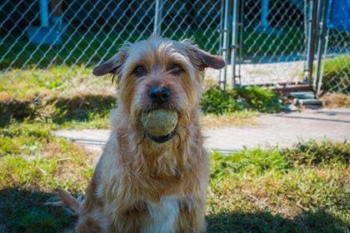 Age: Adult 1 to 8 years
Gender:
Size: Medium 26 to 50 lbs
Breed: Terrier Mix
Lucky
Lucky is such a handsome boy! He is very sweet, but does have that "terrier" personality. He is going to need somebody who will not allow him to be the alpha and will make him mind and behave himself. Lucky can be a little vocal and dominent with other dogs. We are not sure how he would be with cats. He would do best in a home with no small children. Lucky is looking for his forever home!