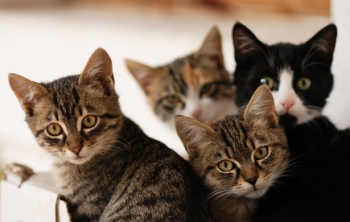 The Ark, a 501(c)(3) not-for-profit organization dedicated to the care of homeless, unwanted or displaced animals, provides shelter and care to all admitted animals until appropriate placement can be made. The Ark does not euthanize unless a serious medical or behavioral problem exists.
(Established in 1984, The Ark has been no-kill since inception.)
Completely dependent on public support for survival, The Ark relies on its donors who are passionate about our cause and engaged in our mission to provide a safe haven for animals in need. Our work is vast and bold—covering both Washington and Hancock Counties—from Calais to Deer Isle to Southwest Harbor.
The cost for these bold efforts? Immense. Your donation makes our vital work possible, every dollar positively altering the course of a pet's life. So we encourage you to become a friend of The Ark, if you are not already, and donate what you can to help perpetuate our great cause.
The Ark needs your support! For your convenience, online donations can easily be made via PayPal using any major credit or debit card. It's so easy to donate any amount quickly and securely.
Donations by mail should be sent to: The Ark, PO Box 276, Cherryfield, ME 04622
Thank you for helping us help those animals who need it most.