The Ark's newest program, PippY (Positively inspiring pet programs for Youths), is committed to building caring and compassionate citizens by inspiring our youth to lead and teach others the importance of animal welfare.
When a child learns that "pets are people too," experiencing the same feelings we do—including hunger, pain, fear, and loneliness—it strengthens their compassion for both animals and humans.
The Ark-produced children's book, Hope For Someday, serves as the centerpiece to the curriculum. Hope For Someday was written by Ark Executive Director, Vincent Ewald, and illustrated by Ark Board President, Tom Leigh. The books are distributed free to grade school students during PippY presentations and available for purchase by the general public to help support PippY and its mission.
For more inform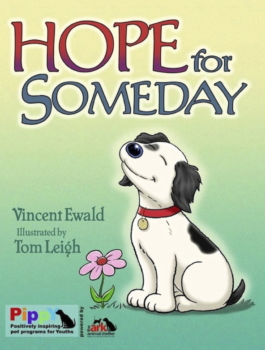 ation how to purchase the book, call the Shelter at 207-546-3484.